Nov 10, 2023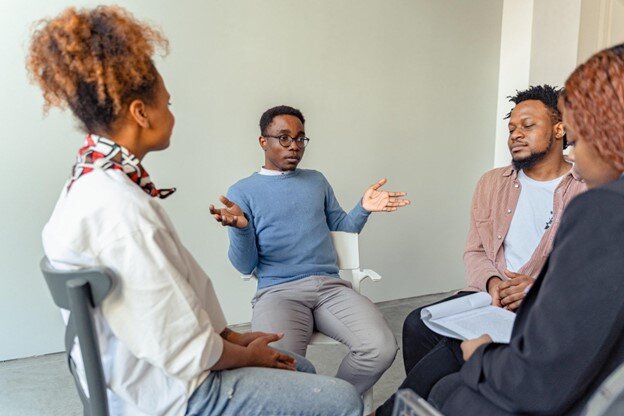 Written by Kim Thomas of US Health Corps
Working as a finance professional can be intense - and if you've turned to substance abuse to deal with your stress, you're not alone. Recognizing that you're struggling with an addiction is the first step to overcoming it. You can rebuild your career through professional opportunities with the Association for Financial Professionals of Western New York. Furthermore, here's how to choose a treatment center and eventually open a new business.
Acknowledge That It's Time to Seek Treatment
It isn't easy to accept when it's time to reach out for help. But acknowledging your addiction is crucial. Healthline states that if your health, social life, and business are suffering, you need to pursue treatment.
Once you've reached a place of acceptance, you can begin researching inpatient treatment. It's true that rehab can be quite expensive. If you're already struggling financially because of your addiction, you might be nervous about making this investment. Keep in mind that many rehab centers accept health insurance from major providers, which can make addiction treatment affordable.
To find out what your insurance plan will cover, it's best to contact your provider directly and ask. Then, you can start looking into inpatient treatment centers. You'll want to consider New York rehab centers based on their accommodations, where the center is located and the modalities they offer. Check that they're accredited and read a few reviews from past patients.
Start Repairing Your Finances
If you've been suffering from an addiction, there's a good chance that you'll need to set a strict budget for yourself and create a plan for paying down your debt. Bel Aire Recovery Center recommends assessing your savings, any income you still have coming in, and your monthly expenses, and then talking to your counselor about your budgeting plan. Next, consider calling any creditors to negotiate your debts and come up with a realistic strategy for making the required payments.
Pursue Part-Time Income Sources
It's okay if you're not ready to work full-time yet during treatment. Depending on your qualifications within the finance profession, you may be able to work as a consultant or advisor on a part-time basis. You could also contribute articles about finance to publications on a freelance basis.
Consider Starting a New Business
Once you've completed your treatment program, you might have the capacity to build up your financial business once again. No matter which financial services you plan to offer, ensure that you're establishing a business model that allows you to maintain a healthy sense of work-life balance.
It's also a good idea to form your new business as an LLC. You'll enjoy limited liability protection for your personal assets as well as tax perks. By filing on your own or using an affordable online formation service, you can save money on lawyer fees. Look up your state's formation rules in advance.
Prioritize Long-Term Recovery
How can you stay committed to the recovery process after completing an inpatient rehab program? Rockland Treatment states that you should continue attending therapy sessions, checking in with your support system when you're having a tough day, avoiding your relapse triggers, and developing healthy routines that leave time for hobbies outside of work.
If you've fallen into addiction, you don't have to give up on getting better. With these tips, you can find an effective rehab program and restart your professional life with a new business when you're ready. By investing in yourself, you can rebuild your life and career.
Want to seek new career development opportunities after recovery? Join the Association for Financial Professionals of Western New York! Sign up to become a member through our website today.