Welcome to the Association for Financial Professionals of Western NY. The members of AFPWNY are corporate treasury, accounting and finance practitioners, bank representatives and other financial service professionals. "Our purpose is to provide a forum for the active and open exchange of concepts and techniques related to the practice of financial management."
AFP Members Include:
Accountants
Assistant Treasurers
Auditors
Banking Professionals
Controllers
Finance Managers
Financial Analysts
Financial Directors
Investment Professionals
Portfolio Managers
Treasurers
Treasury Analysts
Treasury/Cash Managers
AFPWNY is the best place for professional development in the region
We host lunch meetings and half-day educational conferences, providing the continuing education credits needed for CTPs, CPAs, and FP&A Professionals. Check specific programs under Memberships → Benefits → Professional Certifications in the menu above.
Member Spotlight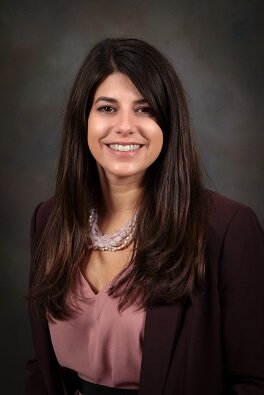 Bethany Arnold, VP
Bethany Arnold is Canandaigua National Bank & Trust's Vice President and Cash Management Officer. Incorporated in 1887, Canandaigua National Bank & Trust is the Rochester region's only local, full-service, community-owned financial institution. With over $4 billion in assets, 25 community offices located throughout Rochester and the Finger Lakes Region, and Financial Services Centers located in Bushnell's Basin and Rochester's East Avenue, CNB proudly offers financial services for individuals, businesses, municipalities, and not-for-profit organizations.
Bethany Arnold joined CNB in 2020. Prior to joining CNB, Bethany spent 19 years at M&T Bank in Commercial Cash Management and Retail Branch Management roles. She started her career in banking as a part-time teller while attending St John Fisher College. After she graduated college in 2001, M&T offered her an opportunity in their Sales Develop program in which she successfully completed and joined the retail branch network as an Assistant Manager. She had interest in working with commercial clients which led to her role as a Treasury Management Consultant. In her current role with CNB, Bethany supports Commercial Services and Business Banking customers with comprehensive Cash Management solutions. She manages clients holding with the goal of maximizing the company's liquidity and mitigating its operational and financial risk. Bethany is focused on delivering customized collection and payment solutions, cash management and fraud protection services to clients.
Bethany holds a B.S. in Management with a minor in Marketing from St John Fisher. Bethany also attended Monroe Community College and played soccer on their nationally-ranked soccer team in 1998-1999. She is highly active in her community, volunteering as a Girl Scout Leader for the last 9 years and acts as Assistant Coach and Team Manager for her daughters U12 Premier soccer team. Bethany is a current board member and Website Chair on the Board for Association for Financial Professionals of Western New York.
Bethany resides in the town of Webster with her husband Cory and two daughters Reis and Brielle.