Welcome to the Association for Financial Professionals of Western NY. The members of AFPWNY are corporate treasury, accounting and finance practitioners, bank representatives and other financial service professionals. "Our purpose is to provide a forum for the active and open exchange of concepts and techniques related to the practice of financial management."
AFP Members Include:
Accountants
Assistant Treasurers
Auditors
Banking Professionals
Controllers
Finance Managers
Financial Analysts
Financial Directors
Investment Professionals
Portfolio Managers
Treasurers
Treasury Analysts
Treasury/Cash Managers
AFPWNY is the best place for professional development in the region
We host lunch meetings and half-day educational conferences, providing the continuing education credits needed for CTPs, CPAs, and FP&A Professionals. Check specific programs under Memberships → Benefits → Professional Certifications in the menu above.
Member Spotlight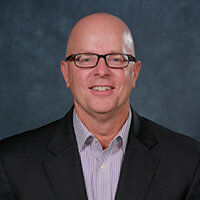 David Vogt, CTP
David Vogt is Paychex's Director of Treasury Operations. Paychex is a leading national provider of payroll and human resource services for small- to-medium sized businesses. The company has over 100 locations across the U.S. with revenues of over $3 billion. It may have been fate that David's prior jobs led him to a payroll company. His first job while in college was at a local bank where he spent evenings processing direct deposit payroll files for many of Rochester's large companies. That work experience then led to a career in banking as a Vice President in Treasury Sales for Chemical Bank and Chase Manhattan Bank. After the two banks merged, he declined the bank's offer to move downstate and joined a local Asset Management firm as a Development Officer. Shortly, after that, David had an opportunity to join Paychex's Treasury Department. He has responsibility for treasury cash operations, client funds accounting, and all corporate banking relationships. David is just finishing his 22nd year with Paychex and has enjoyed the many challenges that come with a growing company.
David holds an MBA and BS degrees from St. John Fisher College in Rochester, New York. He has earned his Certified Treasury Professional (CTP) accreditation from the National Association for Financial Professionals (AFP) and is a past president of the Western New York Treasury Management Association. He is also a current board member at the Villa of Hope - an innovative human services organization, that renews hope to youth and families, building stronger communities.
David resides in the town of Brighton with his wife Tish Ciaccio. They have a son who works for Citibank in New York City and a daughter who works for the State of New York in Albany.