President's Message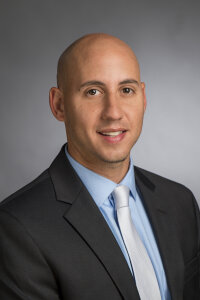 Even in a world with continuous political and economic uncertainty, there is still an opportunity to achieve growth and stability through education. As financial and business professionals, we have the ability to lead the charge for not only our current generation, but also for future generations to come. Knowledge is power, and if we are not challenging ourselves to learn more, we are ultimately hindering our personal and professional growth. At the Association for Financial Professionals of Western New York, we place a strong focus on bringing this knowledge right to your fingertips. Whether you are looking to enhance your finance and treasury acumen, earn credits towards your CTP and/or FP&A recertification, set yourself apart from other industry professionals, or simply improve your networking skills, AFPWNY is the right organization for you.
As President, I promise that our organization will provide members with a professional, relevant, and stimulating learning environment. If you have not had an opportunity to attend one of our lunch meetings or half-day conferences, please sign-up and join us to see what you are missing. To all of our current members, thank you for your commitment to our organization and your growth as a financial and business professional. It is this commitment that makes me proud to be a part of such an amazing group of individuals. I am looking forward to the opportunity to serve as your President of AFPWNY in the coming year and getting the chance to know all of you better.
Stay relevant. Challenge yourself. Continue to work towards personal and professional success.
Join us at the Association for Financial Professionals of Western New York.
Best Regards,
Josh Kaplan
President of AFPWNY, 2022-2023