| | |
| --- | --- |
| Date | Sep 13, 2017 12:00 pm - 7:00 pm |
| Sponsor | Kyriba |
| Location | Monroe Golf Club |
---
These are the highlights of this conference.
Scroll down to the bottom for a link to the full brochure.
This Half-Day Conference sponsor is:

AFP of Western New York presents
2017 Fall Half-Day Conference
Wednesday, September 13th, 2017
Monroe Golf Club

Topic & Guest Speakers are: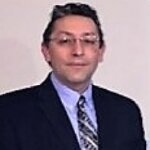 Topic: The Customer Centric Treasury
Speaker: JoseLuis Vilchis, Management Consultant, Accenture
The role of Treasurer and corporate treasury continues its expansion from transaction processing center to strategic leader driving improvements in liquidity across the entire value chain. To meet this challenge, the treasurer's perspective must broaden to become effective at providing strategic advice on M&A deals, improve supplier finance, lead tax operations and perform other functions that require a more holistic view of the organization. In this presentation, we provide a perspective of how a variety of treasury organizations have navigated this strategic shift. The presenters will also provide case studies of how they have managed the mix of organizational structure, technology and skill sets that make such a broad strategic mandate work.
Topic: A Comprehensive Approach to Liquidity Risk Management
Speaker: Greg Person, Vice President, Global Presales and Strategic Value, Kyriba
As global companies continue to expand into new markets, increase capital expenditures to fuel business growth and expand via acquisition strategies, the demand for treasurers to effectively manage global liquidity to support business expansion is becoming more critical. This presentation reviews the current liquidity challenges facing treasurers today and the importance of comprehensive liquidity risk management strategies. During the session, Greg Person from Kyriba will explore how leading treasury departments are optimizing global liquidity management through: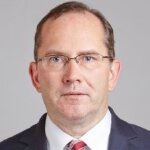 Topic: Strategic Payment Strategies for Corporate Treasurers
Speaker: Craig Chapman, Manager, Treasury & Capital Markets, Actualize Consulting
Managing corporate payments efficiently, affordably and getting real-time visibility to cash positions has become more difficult due to increasing merger and acquisition activity, multiple payment types available, multiple locations, decentralized business processes and disparate legacy systems that do not support new business requirements. It is now common for a Corporate to operate multiple ERPs and TMS's across their various locations and affiliates, which will further complicate the payment landscape.