| | |
| --- | --- |
| Date | Feb 02, 2022 12:00 pm - 6:00 pm |
| Sponsor | HSBC |
| Location | DoubleTree by Hilton Hotel Rochester |
---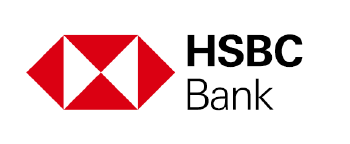 Registration and Lunch: 12pm-1pm EST
Session # 1: 1pm - 2pm EST

Speaker

: Paul Staples - Global Head of Banking as a Service Proposition - HSBC

Topic

: Embedded Finance - The Final Frontier of Value Creation

Session Description

: With all the buzz that embedded finance will be a $7 trillion industry by 2030, what is it, and why should you care? Embedded finance is about how banks who produce financial services enable brands, merchants, technology companies and platforms to integrate financial services into their offerings to remove friction and create new business models. Imagine a world where you get your banking services from your favorite brand without ever having to interact with a traditional bank. It makes for a simpler life.
Session # 2: 2:15pm - 3:15pm EST

Speakers

: Sonal Vaidya - Director, Banking Channels - HSBC (Moderator), Tracey Knight - VP of Client Success - Trovata & Ishan Doray - SVP, Client Integration - HSBC

Topic

: API: Connecting Corporates, Software Providers & Banks

Session Description

: Technology brings efficiencies to corporate treasury teams with timely reporting and frictionless payment processing. However, syncing up a company, software provider, and bank can be difficult when each party has different connection standards. Application Programmable Interfaces (APIs) have alleviated this issue by forming standard rules of engagement for all three participants. This session will focus on APIs impact on treasury teams and the trends that treasury teams need to prepare for in the future. Learn from a panel discussion about how APIs can help your treasury team accomplish its technology goals and how to build a partnership between you, your software provider, and your financial institution.
Session # 3: 3:30pm - 4:30pm EST

Speaker

: Mark Hillhouse - US Head of Sustainable Finance - HSBC

Topic

: Financing a Sustainable Future

Session Description

: ESG (Environment, Social, Governance) initiatives have sparked new innovations companies to reduce carbon emissions and to transition eventually to a net zero status. Companies will need capital to develop, commercialize and adopt these innovations. This session will focus on the banking industry's role in helping companies navigate their sustainability journeys. Learn about establishing ESG KPIs for your company as well as the financing tools available in the market to support your company's journey.
Cocktail Reception: 4:30pm - 6pm EST