| | |
| --- | --- |
| Date | May 03, 2022 12:00 pm - 6:00 pm |
| Sponsor | Wells Fargo |
| Location | DoubleTree by Hilton Hotel Rochester |
---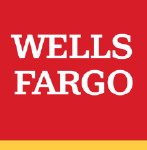 Registration and Lunch: 12pm-12:45pm EST
Annual Meeting: 12:45pm - 1pm EST
Session # 1: 1pm - 2pm EST

Speaker

: Angela Sparacino - Director of Commercial Rates & FX Solutions - Wells Fargo

Topic

: LIBOR Migration - What's Next?

Session Description

: The global transition away from LIBOR crossed a major milestone after Dec. 31, 2021 with the cessation of non-USD LIBORS and the "stop-sell" for USD LIBORS. While significant progress has been made, much work remains to be done throughout 2022 on existing LIBOR-based contracts as we approach the June 30, 2023 cessation date for the remaining USD LIBORs. In this session, Angela Sparacino will provide a status update on the transition away from LIBOR, an overview of the alternatives rates (such as SOFR) that have emerged, and the action companies may need to take as we approach the finish line.
Session # 2: 2:15pm - 3:15pm EST

Speaker

: Andrew Tokar - Director of Foreign Exchange Payment Solutions - Wells Fargo

Topic

: Demystifying Treasury APIs & The Power of API Bundling

Session Description

: There is wide agreement APIs have the potential to transform treasuries, providing faster connectivity, real-time visibility, and frictionless workflows to improve the timeliness of information with which to make important cash management decisions. Visualizing the power of APIs is challenging because there is nothing "to see"; the interaction is an exchange of code snippets and data, messages and responses. In this session we will start with the basics, reviewing what an API is, then share examples of workflows made possible by combining multiple APIs. To help illustrate what is possible, we will use high-fidelity mockups to depict the practical application of API bundling for a payments workflow.
Session # 3: 3:30pm - 4:30pm EST

Speaker

: Tim Quinlan - Managing Director and Senior Economist - Wells Fargo

Topic

: Outlook for the Economy: U.S. Growth Forecast and Global Activity

Session Description

: While it may be true that hope springs eternal, if the past couple of years have taught us anything, it is that hopes can be dashed in unending ways as well. A surge in the Delta variant in the middle part of 2021 and then a larger surge in the Omicron variant both played a role in the worsening backdrop for supply chains and inflation. Russia's invasion of Ukraine piles on to the uncertainty and threatens worsen an already difficult inflation environment, making the Fed's task of beating back inflation even more urgent. This session will explore the U.S. growth forecast for the rest of 2022 and beyond, as well as the scope for pickup in global activity as supply chains struggle to get back to some semblance of normal. In the meantime, the shortages and higher energy prices mean growing pains across the global economy and even higher prices at least in the short run.
Cocktail Reception: 4:30pm - 6pm EST