---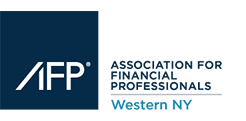 Program Registration & Lunch: 11:30 AM – 12:30 PM

Lunch will be provided during registration. Come early, it's a great chance to network!

Presentation and Q&A: 12:30 PM – 1:30 PM

Topic: The Business of Partnership – Building Trusted Relationships in the Workplace

Speaker: Tom Bachmann – Culture Shaping Manager and Senior Champion, Organizational Development – Paychex Inc.

Session Description: Building trusted relationships in the workplace is more than just a handy skill to be successful – it's a requirement. The quality of your career – and your life – is in direct proportion to the quality of your relationships and partnerships. Embracing the 7 habits of highly successful partnerships can help you reach the next level in your career, especially important for treasury and finance professionals within a constantly evolving and ever-changing business environment.