Mar 20, 2023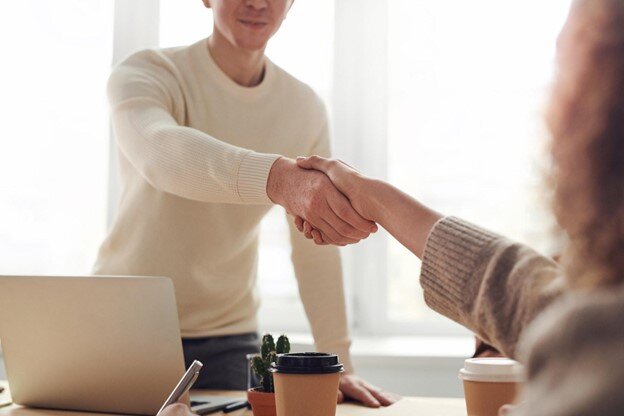 Written by Amos Faulkner of Do Money Well
Have you been dreaming of becoming a business owner but don't have the resources or knowledge to start one from scratch? One option is to purchase an existing business that is moving in the wrong direction, which can be an excellent way to break into the world of entrepreneurship without prior experience. The Association for Financial Professionals of Western New York, Inc. explores what you need to know when purchasing a struggling business and shares five tips for making it successful!
Choose the Business To Buy
It's essential to do your research when selecting a business to buy. Take ample time to assess the market and identify companies in dire need of help. Start by looking into industries in which you have knowledge or experience (even if limited). That way, you can take advantage of your expertise and ensure you're prepared for what lies ahead.
Once you've identified potential businesses, start evaluating their financials and operations. You want to make sure they're not too far gone and that there's potential for growth and profitability in the future.
Do Your Due Diligence
You'll also want to do your due diligence before making any major decisions. This includes analyzing financial statements, conducting background checks on employees, evaluating customer records, and checking legal documents. Patriot Software notes that thoroughly examining these aspects of any business you're considering purchasing will minimize unpleasant surprises down the road.
Restructure to an LLC
Another step before signing the dotted line on a business purchase is to assess its legal structure and determine if you need to make changes. For example, restructuring the business to an LLC (Limited Liability Company) can provide protection for your personal assets and those of the company if anything goes wrong down the line.
LLCs also provide tax benefits, like pass-through taxation, which allows profits from the business to pass directly onto shareholders without being taxed twice at the corporate and personal levels. Many entrepreneurs work with formation services to ensure their LLCs comply with all state regulations and restrictions; these services can save you ample time and money in the long run.
Incorporate BPM
Business Process Management (BPM) helps streamline operational processes within companies while also improving customer service levels and reducing overhead costs associated with running a business. It essentially involves breaking down and analyzing each task or process within an organization.
By implementing BPM, you can identify and address issues quickly to improve overall performance. You can also maximize efficiency and save money long-term because you'll avoid costly mistakes or delays due to poor planning or lack of organization. To discover more about the benefits and power of BPM, check this out.
Adapt the Business
It's crucial that any new business owner adapts their company's operations to fit within today's ever-changing market conditions. This is a complex process, but the first step is to gauge the market and determine what changes to make to the business's services and product lines. You may even want to assess the pros and cons of opening the business in a different physical location.
Here are a few other ways to adapt your new business to thrive:
Catsy advises understanding customer trends so that products, services, and/or content are tailored specifically toward them
Utilizing digital marketing tactics like SEO (Search Engine Optimization)
Investing in social media campaigns
Leveraging technology like Artificial Intelligence (AI) tools
Developing relationships with suppliers
Engaging customers via email newsletters
Building brand awareness through public relations efforts
All these tactics will help ensure your success by allowing prospects or customers to learn about your services or products quickly and easily, leading them right back to where they belong — your door!
Summary
Buying a struggling business may sound a bit daunting, but it can open the door to entrepreneurship and turn into a rewarding venture if you follow through. Remember to carefully evaluate any business you're considering, do your due diligence, choose the right business structure, use BPM, and make any changes necessary to adapt the business to the current marketplace. By dedicating yourself to proper planning and execution, you'll be prepared to take on this endeavor full throttle and enjoy every minute of it!
The Association for Financial Professionals of Western New York, Inc. provides a forum for the active and open exchange of concepts and techniques related to the practice of financial management. Connect with us today to learn more!