Welcome to the Association for Financial Professionals of Western NY. The members of AFPWNY are corporate treasury, accounting and finance practitioners, bank representatives and other financial service professionals. "Our purpose is to provide a forum for the active and open exchange of concepts and techniques related to the practice of financial management."
AFP Members Include:
Accountants
Assistant Treasurers
Auditors
Banking Professionals
Controllers
Finance Managers
Financial Analysts
Financial Directors
Investment Professionals
Portfolio Managers
Treasurers
Treasury Analysts
Treasury/Cash Managers
AFPWNY is the best place for professional development in the region
We host lunch meetings and half-day educational conferences, providing the continuing education credits you need for CTPs, CPAs, and FP&A Professionals, check specific programs under Memberships, Benefits, Professional Certifications in the menu above.
Member Spotlight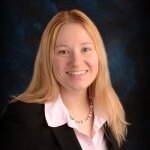 April L. Anderson, MBA, CTP
April manages and analyzes the University of Rochester's daily cash position, handles the cash forecasting process and provides reporting information to senior University financial officers. She manages the University-wide annual debt repayment process including monthly posting of entries and reconciliation of debt accounts.